8 Essential Doorways to the Heart of Feminine Leadership
A FREE 5 Part Teleseminar Series For Women With Joey Walters
ALL RECORDINGS ARE NOW AVAILABLE FOR DOWNLOAD WHEN YOU REGISTER FREE.
Are you holding yourself back from living your true creative potential as a feminine leader and change agent?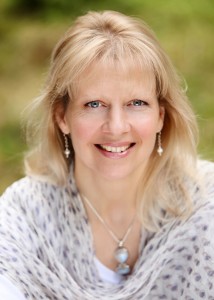 Do you feel called to make a bigger contribution and yet feel undermined by your confidence to step out visibly and stand authentically for what really matters to you?
Are you turned off by the more 'masculine' expectations of what it means to be a leader in the world and yearn to find a more authentic, feminine way?
Do you struggle to prioritise your own needs and yearn for the nurturing space to reflect and enable transformation in your life?
If you're feeling ready to lead your life and work with passion, deep confidence and feminine wisdom then please join me for this FREE live 4 part teleseminar series:

Starts Thursday 31st May, 2012 at 7pm BST (UK), 11am PT, 2pm ET (approx 75 mins) and finishes on 28th June, 5pm BST.
Access to all replays and MP3 downloads are available when you register here.

Over the series of 5 teleseminars, you'll discover:
The 8 essential doorways to your authentic, radiant power as a woman
Why 'Feminine Leadership' is essential for the evolution of our world and how we're being called 'home' to our inner wisdom and feminine essence
Why leading from the heart is the pathway to true success in life and work and how to practice getting centred in the heart and responding from your power
The counter intuitive 'key' that creates the greatest opportunity for moving out of 'stuckness' into 'breakthrough' of your inner glass ceiling
The three most important things you can practice to get your life truly on track as a feminine leader and start making the difference you were born to make
I'm really thrilled to introduce you to this new framework of teachings: The 8 Essential Doorways to the Heart of Feminine Leadership, the source of which is rooted in timeless and powerful 'wisdom teachings' originating in Mayan Culture.  Guided by my own journey of growth and transformation in my own life as well as my experience coaching other women leaders, I was inspired to create a unique expression of these teachings as a contemporary design of 'modern medicine' for women to meet the present day context of our collective journey as feminine leaders and change agents who want to make a difference in the world.
If you feel called to discover more about your own authentic power and potential as a woman, then please REGISTER HERE for the series and join me live for these 5 teleseminars:
Starts Thursday 31st May, 2012 at 7pm BST (UK), 11am PT, 2pm ET. Finishes on Thursday 28th June, 5pm BST.
If you can't join the calls live, please register anyway so that I can send you access to the recording afterwards. Do your best to be on the call live though, as it's a great way to engage with me in the process and bring any questions you may have.

I'm really excited about this upcoming series and really look forward to being with you for an inspiring few weeks of discovery.
Warm wishes,

PS. Wherever you are on your journey of transformation, please feel free to  join me as you'll have a chance to receive the gems of your own insight and wisdom to guide you on your next steps. Remember if you can't make all the calls live and want to listen to the recordings afterwards you still need to register here first. If you think this would benefit other women you know, please feel free to spread the word by sharing this page with your friends and colleagues. Thank you!